I went to Paris a few months ago and visited some Blanc greenwalls in person. I noticed that Blanc sometimes uses plastic woven or perforated fabric in between and behind the layers of moisture retention fabric.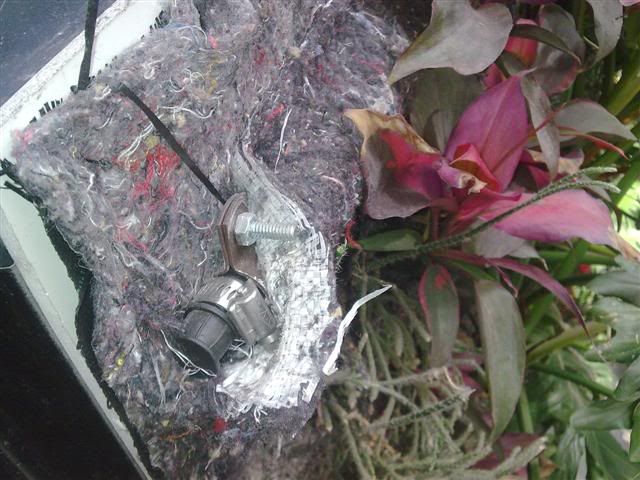 The black layer at the back and the white layer in the middle is the plastic. Image from the
Lushe
blog.
As you can see the felt is separated by two layers of woven plastic fabric. This fabric is commonly used in landscaping. I assume this fabric helps with evaporation and adds to moisture retention. It would also give the roots a structure to hold on to besides the felt.
Here's an example of the fabric on a
landscaping site
.
I did not use this fabric when I made my wall because I was unaware of it. I can't say that it has effected anything. I suspect it's more crucial in an outdoor wall where evaporation might be more of an issue.
I also saw Blanc use a perforated polyethylene sheet in between the layers of felt on the musée du quai Branly wall. It was thin clear plastic that looked like it had been punched with a needle over and over again. On that wall the woven was used as the back most layer. It would seem Blanc uses the woven as the back layer on all his walls. He also mentions it in his original description in Dwell I believe.
Here's a simple diagram for the use of the fabric. I have seen Blanc locate the water source behind all layers although in the above picture it's between the felt layers.